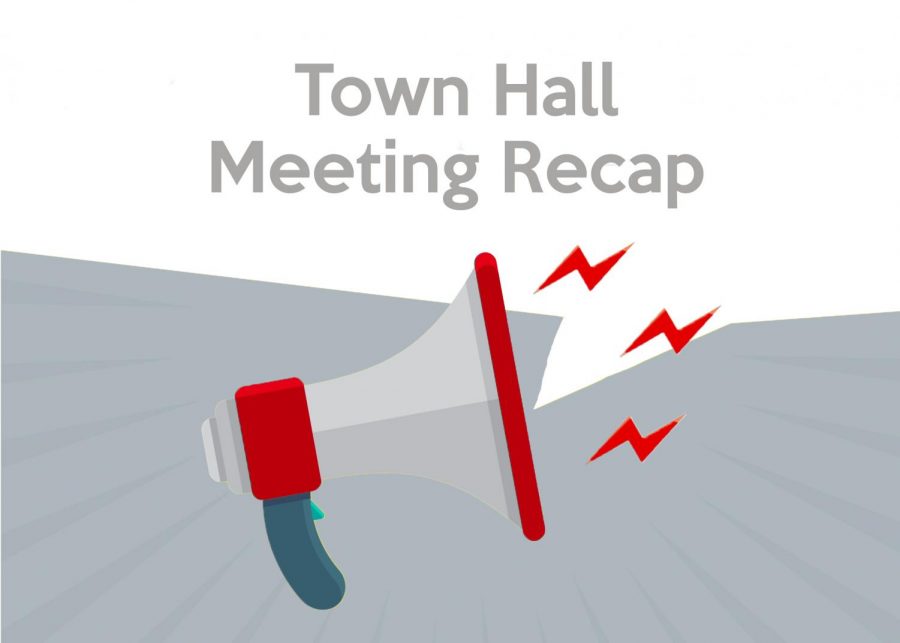 On Nov. 4, Nicholls State University hosted the first of three town hall meetings on campus.
Originally postponed due to the impact of Hurricane Zeta, Nicholls administration sat down for an hour and a half to listen to student questions and concerns regarding the HyFlex semester and the incoming spring semester.
The meeting was initially delayed due to concerns of a gas leak in the ballroom, but the smell was clarified as the result of a broken light fixture.
Members of Nicholls administration in attendance included University President Jay Clune, Associate Vice President for Student Affairs and Dean of Students Michele Caruso, Communications Director Jared David, Vice President for Finance and Administration Terry Braud and Provost and Vice President for Academic and Student Affairs Sue Westbrook.
Other members from the administration there were Vice Provost Todd Keller, Athletic Director Jonathan Terrell and Chief Diversity and Inclusion Officer Steven Kenney.
According to Kenny, the purpose of the meeting was to check in on students during a difficult semester.
"We owe it to all of the students to check in on administration, to see how things are going, navigating the fall 2020 semester. There's been a lot of challenges this semester–with COVID-19, going virtual, your private world, navigating the campus," Kenny said. "And you think about the climate also. There's a political climate. There is a social climate. There are a lot of things going on that's been influencing you as a student."
Administration discussed questions about the costs of campus living and meal plans during COVID-19, recent campus incidents with College Republicans of Nicholls and concerns about Culinary students who had not received adequate time in-person training due to social distancing.
Students also addressed communication issues between department heads and faculty during the introduction of HyFlex. Questions included concerns about the required mask mandate.
Clune used this time to remind students that the mask mandate is an order from Governor John Bel Edwards and not something that Nicholls State University can control.
Caruso also took the time to address new changes made in student organizations, including an improved onboarding process, clearer regulations for paperwork and better communication between staff and student organizations.
The next town hall will be for faculty, and will be held at the student nion ballroom on Nov. 11 at 3 p.m.