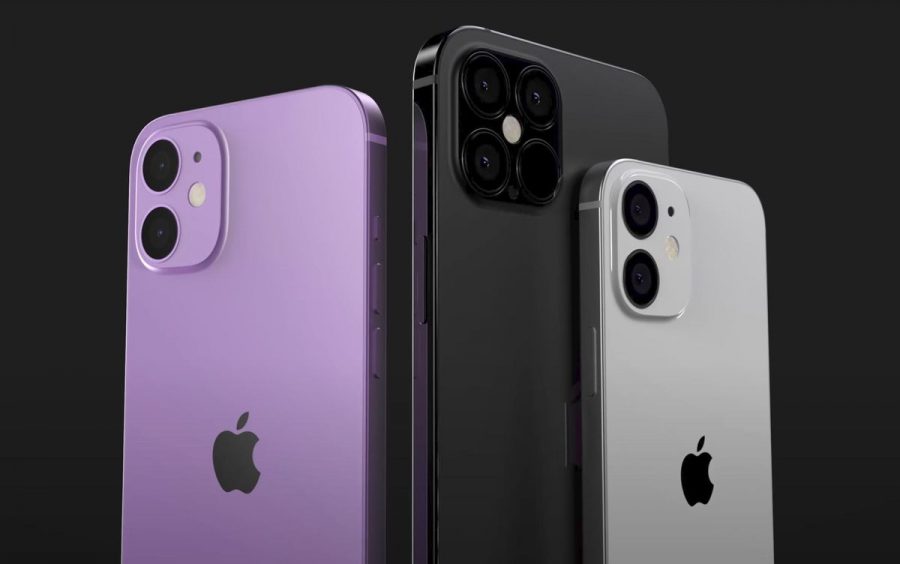 Apple has unveiled the new iPhone 12, iPhone 12 Pro, iPhone 12 Pro Max and iPhone 12 Mini. However, there are a few changes that come with these new phone models that set them apart from the previous iPhone 11. Here is everything you need to know about Apple's new phones.
First, let's focus on the classic iPhone 12 compared to the iPhone 11. Putting them side by side, the iPhone 12 is slightly smaller than the iPhone 11. Unlike the iPhone 11, the newer model has access to a 5G network and an A14 chip. It contains the same battery life and Face ID unlocking mechanism. 
The iPhone 12 is also water resistant up to six meters for up to thirty minutes unlike the previous model, which was only resistant for up to two meters. The biggest difference between the iPhone 11 and 12 is the charger. The new iPhone 12 models can be charged with MagSafe accessories, which are magnetic chargers that are placed on the back of the phone. These newer models will not be compatible with the Qi lightning chargers that most Apple users currently have. The iPhone 12 is available to preorder, starting at $799.
The iPhone 12 Pro is very similar to the classic iPhone 12 in terms of size, battery and network. Nonetheless, the camera has 4x the optical zoom, while the iPhone 12 only has 2x optical zoom. The 12 Pro comes with up to 512 gigabytes(GB) of storage, unlike the classic iPhone 12, which can only have 256 GB of storage. The iPhone 12 Pro is available for preorder starting at $999.
The iPhone 12 Pro and iPhone 12 Pro Max are roughly the same with a few exceptions. The iPhone 12 Pro Max is half an inch larger than the 12 Pro and has 5x the optical zoom on its camera. The 12 Pro Max's battery life has up to 20 hours of video playback and 80 hours of audio playback in comparison to the iPhone 12 Pro. The iPhone 12 pro has 17 hours of battery of video playback and 65 hours of audio playback. The iPhone 12 Pro Max is also available for preorder, starting at $1099.
Apple has also added a new iPhone 12 Mini to the family. Because there are no "mini" variants of previous iPhone models on the market, we will compare it to the classic iPhone 11 model. While the iPhone 11 is roughly six inches tall, the new iPhone 12 mini is five and a half inches tall. It also has access to a 5G network and an A14 chip. However, in terms of battery life, the iPhone 12 Mini only has 15 hours of video playback, while the iPhone 11 has 17 hours. The iPhone 12 Mini has nearly everything the classic iPhone 12 does. The main difference is in the size and the battery life. The iPhone 12 Mini is available for preorder, starting at $699.