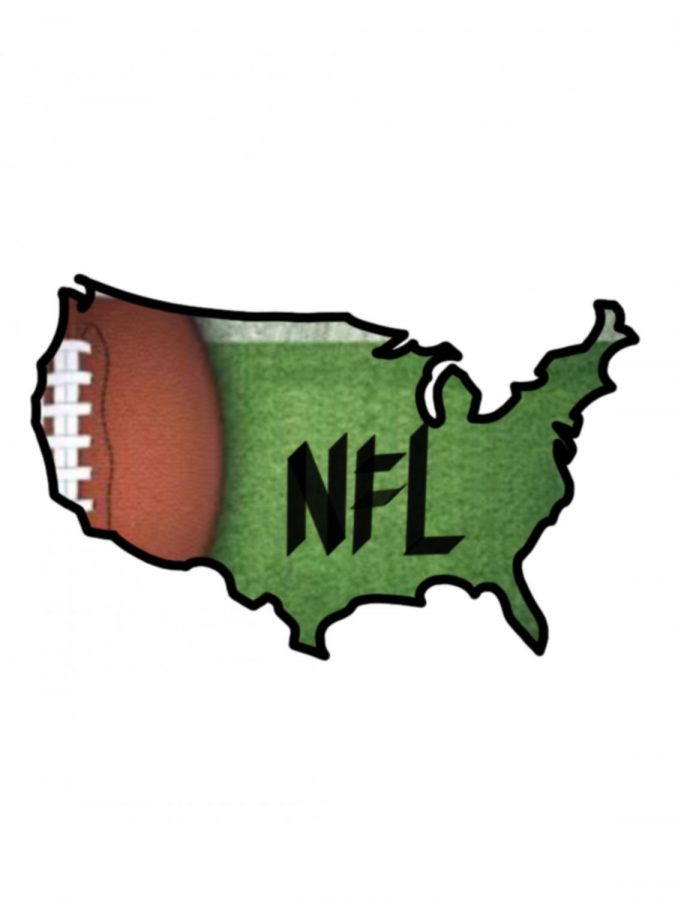 Week 5 of the National Football League (NFL) season had more COVID-19 cases, resulting in more games being postponed, similar to last week, changing the schedule for later in the season as well. 
The Buffalo Bills and Tennessee Titans game, originally scheduled for Oct. 11 was postponed to Oct. 13. The Titans ended up beating the Bills that night 42-16.
The New England Patriots and Denver Broncos game was pushed back to week six, changing the two teams' future weeks' schedules. The Broncos' week six-game against the Miami Dolphins was moved to week 11, and their originally scheduled week 11 game against the Los Angeles Chargers was moved to week eight. 
Other games moved were the New York Jets and Miami Dolphins game, which was moved from week 10 to week six. The Chargers and Dolphins game, originally scheduled in week seven was moved to week ten. The Jacksonville Jaguars now play the Chargers in week seven instead of week eight. The Jets and Chargers game was moved from week six to week 11. 
Week five began Oct. 8 with the Chicago Bears winning their game against the Tampa Bay Buccaneers 20-19. 
Sunday brought their first loss this season to the Kansas City Chiefs when they were beaten by their divisional rivals, the Las Vegas Raiders, 40-32. 
Sunday also brought the first win to the Houston Texans when they beat their divisional rivals, the Jacksonville Jaguars, 30-14.
Other divisional rivalries in week five included the Dallas Cowboys and New York Giants, Atlanta Falcons and Carolina Panthers, and the Cincinnati Bengals and Baltimore Ravens games. 
The Cowboys beat the Giants 37-34 while also losing their starting quarterback, Dak Prescott, for the rest of the season, due to an ankle injury he received during the game. 
The Panthers beat the Falcons 23-16 and the Ravens defeated the Bengals 27-3.
The Arizona Cardinals beat the New York Jets 30-10. The Pittsburgh Steelers beat the Philadelphia Eagles 33-29 and the Los Angeles Rams beat the Washington Football Team 30-10. The Miami Dolphins defeated the San Francisco 49ers 43-17. The Cleveland Browns beat the Indianapolis Colts 32-23. The Seattle Seahawks beat the Minnesota Vikings 27-26. 
The Monday Night Football matchup between the New Orleans Saints and the Los Angeles Chargers ended with the Saints coming up with a win in an overtime victory 30-27. 
Week five left four teams still undefeated, the Seahawks, Titans, Steelers and Packers, who were on their bye week this week. The Giants, Falcons and Jets are the only three teams still looking for their first win. 
There is no Thursday Night Football game for week six; however, there are two Monday night games. The originally scheduled Thursday game was between the Bills and the Chiefs and it was moved to Oct. 19.