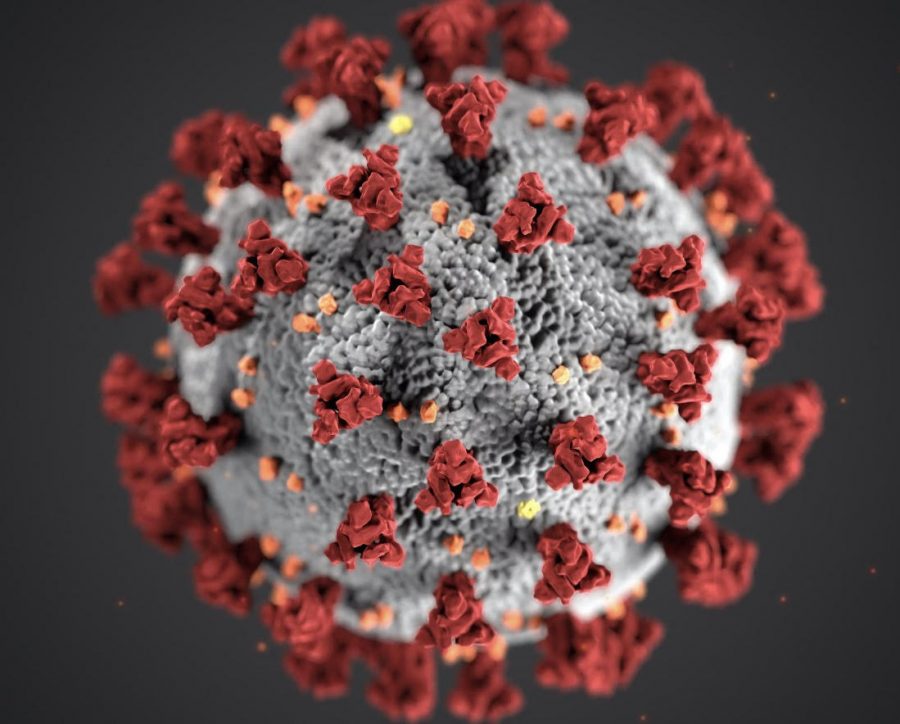 Late this week, Nicholls State University created a page on the website that breaks down the number of COVID-19 cases that have been reported on campus. 
The website breaks down data and states that since March 2020, 39 cases have been reported, 31 of those being students and eight of those being employee-related. From Aug. 8 until Aug. 14, there have been 15 cases reported on campus.  
Nicholls Communications Director Jerad David said he has been looking at several ways to break down these numbers and let people know what is going on with testing and cases. David said considering that most students have been back on campus, those are relatively low numbers. 
"In the beginning, we were trying to wrap our head around what information we could share with campus. Of course, we want to balance, we want to be completely transparent with campus, but at the same time we have to be very mindful of things like HIPPA laws, making sure that we aren't making it easy for people to identify and signal out those people who may have a positive test," David said. 
David said they want to avoid signaling people out. That is why they put out a web address for the COVID-19 cases. He said they will continue to gather numbers and data all within the same methods. 
He said most of the data is self-reported. If someone tests positive, they fill out a form and send it to the university. The form allows the university to see who they have been in contact with, the places they have been and how they can get excused from class. 
David said this form is already on the website for students, faculty and staff. He said when isolation or quarantine is completed after a positive test, another form that has to be filled out is from the Louisiana Department of Health. This is a self-certification form. 
He said they have to have this form before returning to campus after having a positive test. David said one of the problems they are having is on-campus testing. 
"The problem that we've had in Louisiana is just a lack of widespread testing. Some of the other universities that I've been keeping tabs on, a lot of them are doing testing before everybody comes back to campus, so they are doing like widespread on-campus testing and we don't have the bandwidth to do that here," David said. 
David said last week, there were 221 tests done on student-athletes by Thibodaux Regional Medical Center. He said these students had to test before they could even return to practices. He said of the 221 tests, only three tested positive. Two of those were student-athletes and one staff member. 
David said this was before sports were canceled. 
David said other sports were tested yesterday, but it will take a few days to get those numbers. He said once they get more tests for COVID-19, they will keep analyzing and updating the number of cases on the Nicholls website. 
"We are going to start doing on-campus testing in the next couple of weeks. We've ordered equipment to process those tests. Our struggle has been getting the actual boxes of tests," David said. 
David said in the next few days, the university will be receiving two boxes of tests. He said each box contains about 150 tests, but with a campus population of 6,600, they won't cover very many students who need to be tested. 
"We will have some tests. The goal is to continue to get more of those tests so we can have them available. I think the great thing about the equipment that they are getting is that they will process other tests as well," David said. 
With that, David said University Health Services will now be in a position to process the flu test. 
David said to encourage students to continue following the health and safety guidelines, they will launch a social media campaign on Monday that explains the importance of wearing a mask and staying six feet apart. 
David said it will detail why and who people wear their masks for. He said some of it will be funny, but most of it will be serious. He wants college students to be smart and practice safety measures off campus as well. 
Interim Vice President for Student Affairs Michele Caruso said she has been talking to several student groups about being smart with protecting themselves on and off campus. She said COVID-19 doesn't take weekends off and students can't either when it comes to healthy decisions about safety practices such as wearing masks and not gathering in large groups. 
Caruso said she is asking students to help each other make socially smart decisions and to hold each other accountable. She said open dialogue among students and staff can help avert high-risk scenarios outside of campus.  
Caruso also said the university will be doing a weekly countdown to the end of the semester to engage students in healthy activities and interactions. 
Caruso said this type of prevention and focus on reducing COVID-related high-risk behaviors and events will have a huge impact on what the remainder of this semester looks like. 
Caruso said they are not allowing off-campus events during this time due to pandemic restrictions. If student groups plan or sponsor an off-campus event, the group will be held accountable and sanctioned. She said they need any student who tests positive to fill out the Reporting Form located on the Nicholls Return to Campus webpage. 
She said that helps them monitor the spread so that they can support students who are in quarantine/isolation and collect data to inform our decisions.  
Caruso said they will have housing set aside on campus for residents who require quarantine/isolation.  
Caruso said she knows it has been challenging to not dive right back into parties and typical social events. Caruso and David both agree that everyone wants to be back on campus, it is up to the students to follow the guidelines to get back to normal. 
"We can enforce what people do on campus and we can monitor on campus. It's a little more difficult when people get off of campus. We've tried our best to give student organizations, larger groups, the advice that we need everyone on campus to do the right things if we are going to stay on campus," David said.