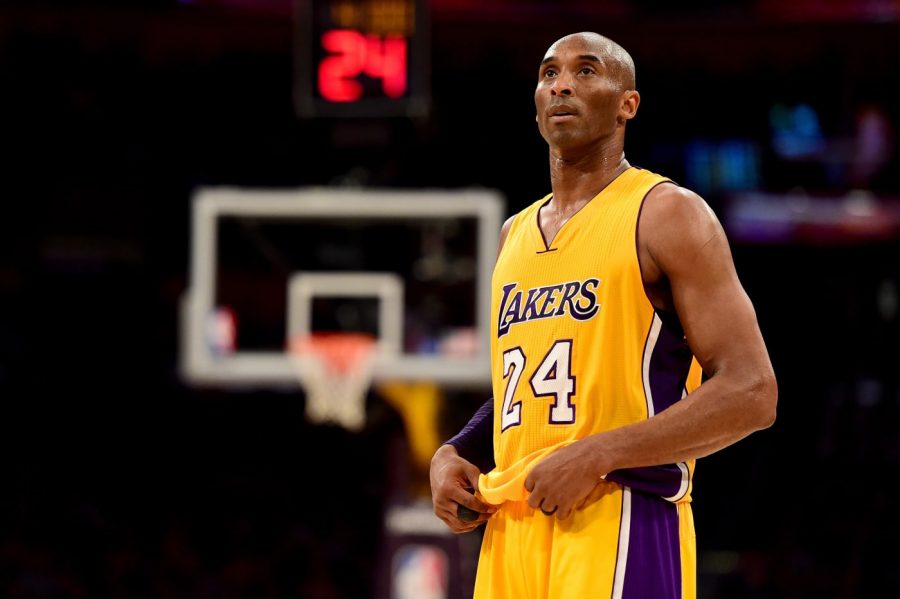 On Jan. 26, Kobe Bryant was tragically killed in a helicopter crash, along with his thirteen-year-old daughter, Gianna, and seven other passengers, including the pilot.
Kobe Bryant played in the NBA (National Basketball Association) for twenty seasons, and he spent his entire career with the Los Angeles Lakers.
During his career, Kobe earned all-star honors eighteen times, all-NBA honors 15 times and all-defensive honors 12 times.
In 2008, Kobe was named the NBA MVP.
Kobe Bryant won five NBA championships over the course of his career.
Over the course of his career, Kobe developed a reputation as being one of the most clutch players to ever step on a basketball court.
On the court, Kobe was a fierce competitor. He was known for his work ethic and the passion he had for not just the game of basketball, but for being the best.
After watching the movie Kill Bill, Kobe got the idea for his now-iconic nickname "The Black Mamba." In the movie, "the black mamba" was the code name for an assassin. The black mamba snake is known for its agility and aggressiveness.
Shortly after the nickname came about, the phrase "Mamba Mentality" followed. It was used as a way to describe the thought process and work ethic Kobe had on his quest to be one of the greats.
The motto "Mamba Mentality" went beyond just something that was exclusive to Kobe. He encouraged everyone to have this way of thinking, regardless of what your profession was or what you were going through in life. 
Kobe said "Mamba Mentality" was the constant quest to be the best version of yourself, that you need to be better today than you were yesterday.
Kobe became a global icon not just for his winning ways and flare for the dramatic on the basketball court, but that he became a symbol for working hard and excelling in any aspect of life. 
His impact on the world is felt with the numerous tributes that are being made in his honor worldwide.
Thousands of people gathered outside of the Staples Center in Los Angeles to pay their respect to Kobe.
NBA teams are taking eight-second violations and twenty-four-second shot clock violations in honor of the two numbers that Kobe wore during his career, eight and twenty-four.
AC Milan, an Italian soccer club, paid tribute to Kobe before one of their matches.
Murals have been painted throughout Los Angeles and a mural was painted on a basketball court in the Philippines as a tribute.
Instead of debating where Kobe lands on the list of all-time greats, let us take time to appreciate all the incredible feats that this transcendent athlete accomplished.  
So, when you crumple up that piece of paper and toss it in the trash, don't forget to yell "Kobe!" because legends never die.