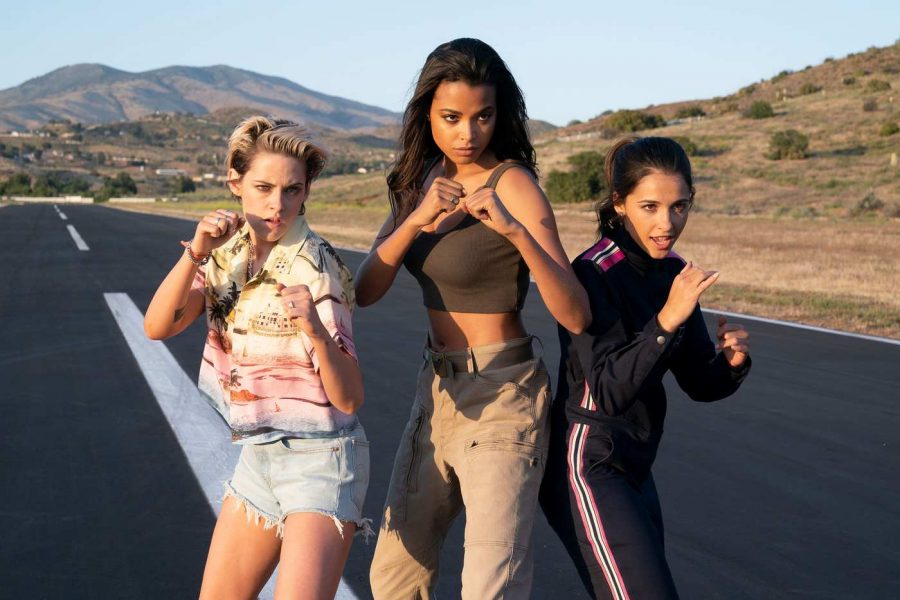 After watching the new Charlie's Angels movie, all I can say is that I want to be Elizabeth Banks. After writing, producing, directing and starring in the film, Banks said she is proud to have this rendition of Charlie's Angels in the world, despite what critics are saying.
In this new age of feminist, action-packed movies, there are a few different opinions out there. Some are unenthused and say that these lead roles have tastelessly been rebooted for the sake of saying so. Another is that there are simply too many remakes out there, saying female action leads is a positive thing, but why not create new stories for them? A different view– the right one– is that in order to change the age-old scripts, sometimes, gender must be overexpressed to balance the neglect from over the years. Girl power must come at the viewer from every angle to simply show that it can. Using timeless franchises to prove this point makes it all that much more fun.
Banks said that she created the film because she wanted to continue to build her business. If her business is good movies, she succeeded. Her main argument in the low box office numbers is that men don't buy tickets to see women-led action movies. An argument could be made against this, but wasn't this proven true over the weekend?
Still, who even decided that one weekend in the box office determines the worth of a film? Although dying to go, I didn't see the movie until Sunday night and thought it was well written, emotionally accurate, funny and overall, badass. The soundtrack alone deserves to be recognized as revolutionary. The women in all aspects of the movie come together to provide another example in progression, even past angels. 
Now I know my opinion means nothing in the face of a 58 percent Rotten Tomatoes score, but in all honesty, who has seen a film with a high percentage from them and liked it?
The box offices may be calling Charlie's Angels a flop, but for anyone that actually watched the movie, I feel their opinion would be different. I admire Banks for continuing to produce what needs to exist, rather than what critics want.
Also, if they are taking applications, I would also like to be an angel, please and thank you.