Professor Spotlight: Dr. Brigett Scott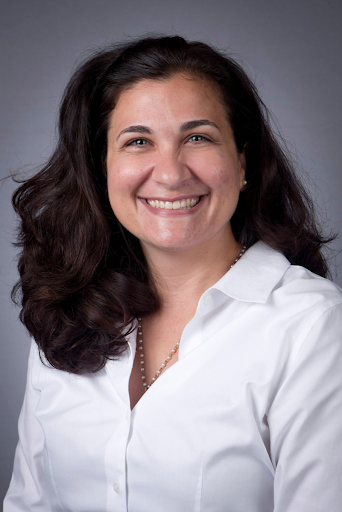 When Dr. Brigett Scott was growing up in Choctaw, a small, unincorporated town approximately ten miles north of Thibodaux, she never would have guessed that she would be a four-titled college professor with a Ph. D. who has traveled to almost ten countries.
Scott lived in Choctaw until she graduated from Nicholls State University with her first degree. She then moved to Jackson, Mississippi, for a dietetic internship. During her internship, Scott worked at a 600-bed hospital.
"[Working at such a large hospital] was a big difference for me. Going from working at the much smaller hospitals we have here…that was a really good experience for me," Scott said.
After completing her internship, Scott moved back home and got her first job as a dietician at Terrebonne General Medical Center (TGMC). She worked there for two years, and then, she had her first child. 
After the birth of her child, Scott wanted to work part-time, but TGMC did not provide her with that opportunity. At that time, Nicholls had an opening for an adjunct professor. Nicholls reached out to Scott, offering her the position. Scott accepted the position and began teaching adjunctly part-time in January of 2002. She has been here ever since.
During her tenure at Nicholls, Scott has obtained multiple titles. She is the Associate Dean of the College of Sciences and Technology, director of the University Honors Program, Interim Department Head of Applied Sciences and an associate professor of dietetics.
Scott said that having so many responsibilities can be stressful at times, especially since they are all in different areas.
"When you have a lot of responsibilities but they're in kind of the same circle, it's a little easier to deal with juggling those things," Scott said.
Scott's position as director of the University Honors Program is a more recent title that she has acquired. Last semester, a representative from the honors program approached Scott and asked if she would be interested in the position. After asking some questions, Scott came to the decision that she wanted to take it.
After being department head for five years, Scott was looking for something new to tackle, and the honors program gave her the opportunity she had been waiting for.
"It's great working with students who all want to do more…and are interested in so many different things," Scott said.
Scott enjoys traveling, and she has visited several places. In addition to her many United States destinations, she has been to Canada, Portugal, Spain, Italy, Germany, Austria and Czechia. Her favorite place so far is Portugal. 
"It's just really kind of set back in time. When you go to a village or…a little beachside town, it just feels slower and older and…really authentic. It doesn't feel touristy," Scott said.
Scott is planning to travel to England and Scotland this summer with her 400-level special topics allied health class, which analyzes the health system of the country that they travel to and the health benefits of the people living there.
When Scott began teaching at Nicholls in 2002, she never imagined that she would end up where she is now. Nicholls helped Scott achieve goals she never knew she had, just as Scott helps students achieve their goals every day.
"When taking Dr. Scott's classes, not only did I learn so much about the subject matter and my future profession, but I also learned so much about myself. Also, Dr. Scott's door is always open. Anytime a student has a question or concern about course work or is in need of any kind of advice, she is more than happy to help. Even now that I have graduated and started my master's work, she still enthusiastically lends a helping hand. Dr. Scott was an amazing asset to my educational career and the start of my professional career," Ashley Dufresne, a former dietetics student of Scott's said. 
 Scott loves Nicholls; it is like a second family to her, and she cannot picture herself being anywhere else right now.
Dr. Scott's favorite thing about Nicholls is the students. She said she can see herself in the students, especially those from rural areas with backgrounds similar to hers. She especially enjoys helping those students.
"Y'all keep me on my toes. It makes me feel young all the time…being around the energy that the students have. I like that a lot. I like helping people reach their goals," Scott said.