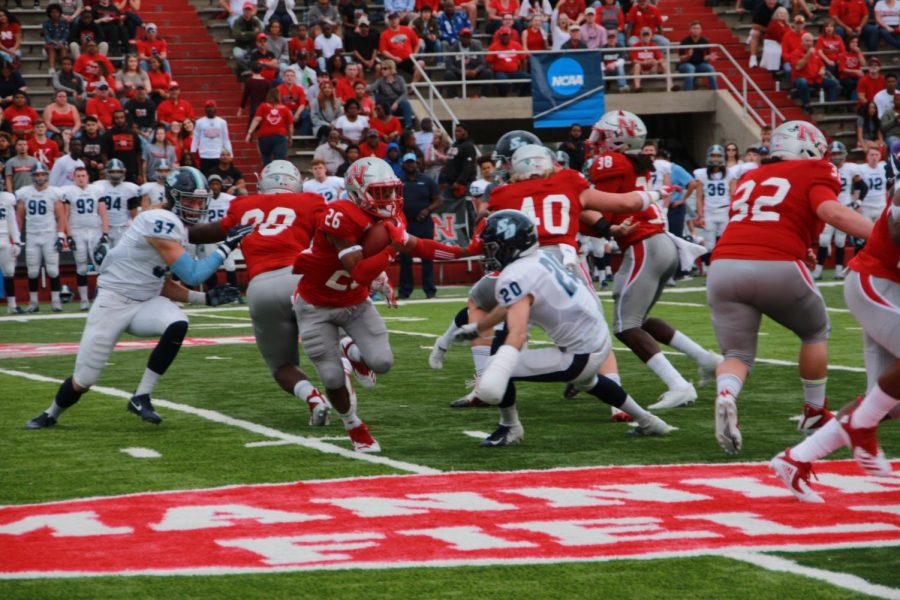 Coming into this season, the Nicholls State University football program is looking to win back-to-back conference championships for the first time in school history.
Head Coach Tim Rebowe took over the program in 2014. He took over a program that had not made the playoffs or won a conference championship since 2005.
"I think that was the easy part coming in because the only way we had to go was up. I mean, it really was at rock bottom when you're coming off of a 0-12 season. So, our mindset was 'hey we just gotta win one game,'" Rebowe said.
Nicholls football coming into the year is the unanimous favorite to win the Southland Conference and is ranked number 12 nationally in the Football Championship Subdivision.
With the release of the preseason all-conference team, Nicholls had the most represented with 11 players. The team also had the most first team selections with 8 players.
"Our guys are going to embrace it…When they walk out on the field, they're not looking at the rankings or where they are picking you at number 12. You just have to go out there and get better each day," Rebowe said.
"I feel like our expectations and goals have just skyrocketed. Everyone wants to win a national championship and a conference championship. That's our goal and mentality," starting quarterback Chase Fourcade said.
Since becoming head coach, Rebowe said he had an extreme focus on finding local talent and getting the players to Nicholls to compete.
"I think there is so many football players in the area, and I know we can't get all of them, but we set our sights on the ones we think can play here and the ones that will be interested in us. Primarily, we've been successful at getting these guys to stay home and getting fans into the stands," Rebowe said.
With the fans in the stands, the team went 6-0 last season at home.
"Being at home and playing in front of these fans, community and this town is unbelievable. I love playing at home, and it is something I take pride in winning at home," Fourcade said.
Senior linebacker Allen Pittman said they love winning at home.
Last season, the team lost in the second round of the playoffs at Eastern Washington University by a score of 42-21. Eastern Washington then went on to finish second in the nation.
The final score does not tell the full story of the game. Nicholls was actually winning 14-10 at halftime and was in complete control of the game before a field goal was blocked in the third quarter.
"You gotta play the full game. We had a very good first half. We had a field goal blocked and the momentum changed right there. One of the things we learned is momentum is huge and once it starts rolling, it is hard to stop, and on the flip side, when it is going against you, it is hard to stop," Rebowe said.
Fourcade agreed with this statement and said they have to learn from their mistakes so they won't have those turnovers late in the game.
Rebowe created the team motto "Right Now" for this season because he said it stresses the importance of giving your all in everything you are doing at that exact time.
Rebowe said players have to give their all whether it is in class, a meeting, weights or practice. He said they need to give their all and put all of their focus on the task at hand.