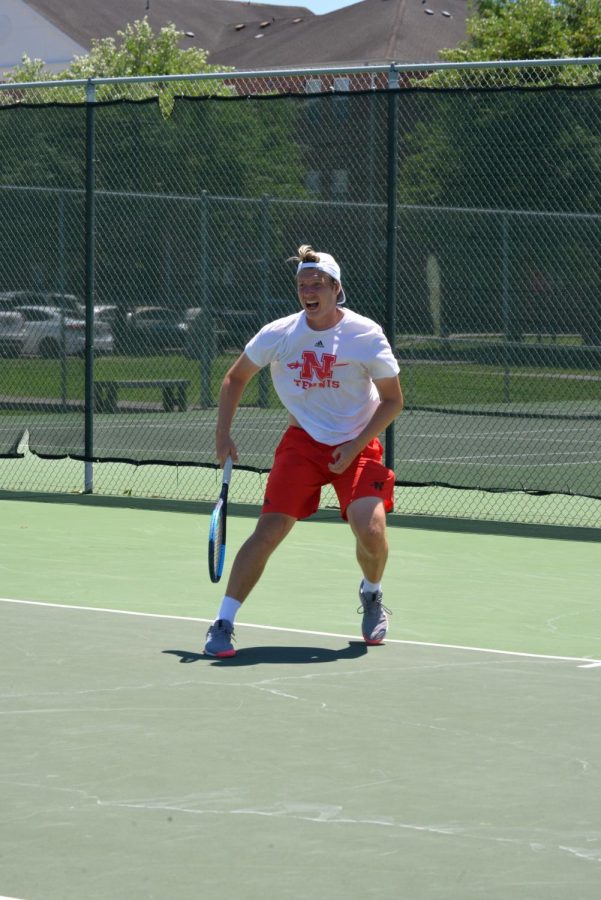 With the semester coming to an end, several Nicholls State University athletic programs have wrapped up their seasons at their respective Southland Conference championships.
Here is a recap of how the Colonels performed:
Beach volleyball
Nicholls' inaugural beach volleyball team closed out its first season in history at the SLC Beach Volleyball Showcase on April 18 through 20 at the Digs Volleyball Complex in Covington.
The Colonels finished with an 0-6 overall team record, falling to Abilene Christian twice, as well as New Orleans, Houston Baptist, Texas A&M-Corpus Christi and Central Arkansas.
However, three pairs picked up wins against Abilene Christian.
Sophomore Sydney Swann, a Columbia, S.C., native, and freshman New Orleans native Aaliyah Burras defeated Abilene Christian's Marybeth Sandercox and Brittney Roberts in two sets on April 18.
On April 20, Emily Weimer, a graduate student from Thibodaux, and Emily Venable, a junior from Gonzales, prevailed in three sets over Katelyn Mueller and Eighmy Dobbins.
Freshman Katie Jones, a native of Mont Belvieu, Texas, and senior Jennifer Olivarez, a native of Houston, Texas, defeated Amy Weiss and Kennedy Shelstead in two sets.
Golf
Ben Baker, a freshman from Christchurch, New Zealand, and a new addition to the men's golf team for the spring season, posted the best finish for the Colonels at the SLC Championships on April 22 and 23 at the Stonebridge Ranch Country Club in McKinney, Texas.
Baker tied for 15th place with Lamar's Eason Wang and Stephen F. Austin's Angelo Leyvani, finishing with a 228.
The team shot a collective 947 to place ninth overall, ahead of New Orleans and Central Arkansas.
The SLC Championships mark the final collegiate competition for seniors Jack Lee and Baker Stevenson.
Hartland, Mich., native Stevenson posted a 240 to finish 39th overall, while Lee, a native of Bihorel, France, finished 48th on a 248.
Stevenson and Lee's departure leaves the team with no upcoming seniors, as the rest of its current roster consists of only freshmen and sophomores.
"We're going to be extremely young next year, without any seniors. It's going to be a big adjustment for everybody, so hopefully we'll see some more leadership out of the sophomores we have this year going into their junior year," golf head coach James Schilling said earlier in the season.
Men's tennis
The men's tennis team saw its season come to an end against Abilene Christian in the SLC Tournament at the Thomas J. Henry Tennis Center in Corpus Christi, Texas, on April 26.
The Colonels fell to the Wildcats 4-0.
This matchup marks the second meeting between Nicholls and Abilene Christian this season. The Wildcats previously defeated the Colonels 7-0 on March 29 in Abilene, Texas.
Up next
The men's and women's track and field teams are set to travel to Natchitoches on Friday through Sunday to compete in the SLC Outdoor Championships.
The softball team will wrap up it's regular season this weekend against Southeastern ahead of the SLC Tournament scheduled for May 7 through 10 in Natchitoches.
The baseball team will compete in the final conference championship of the season for Nicholls' athletic programs at the SLC Tournament in Sugar Land, Texas, on May 22 through 25.
Previous conference showings
The football team defeated Southeastern in a 44-0 shoutout on Nov. 24 to secure the program's first conference championship since 2005.
The defending SLC Tournament champion women's basketball team fell to Texas A&M-Corpus Christi 69-56 in the first round of the 2019 SLC Tournament.