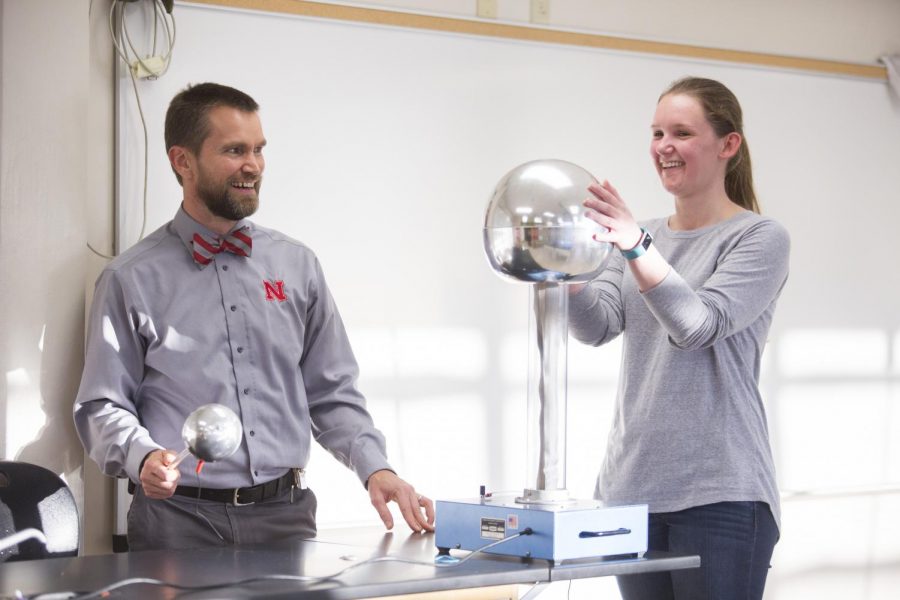 The Nicholls State University chemistry department prepares students for graduate school and offers hands-on experiences other colleges do not.
Chad Young, head of the chemistry department, said the chemistry department prepares student for medical and pharmacy school.
"Chemistry majors become excellent medical and pharmacy students" Young said. "In fact, we have 100 percent placement into medical school, and we recently had a student make a near-perfect score on the medical school admissions test (MCAT). He has earned the highest score ever at Nicholls."
Young has been at Nicholls for almost 14 years. He said that he came to Nicholls because it is one of the smallest schools in the system but it is the greatest. He said Nicholls has so much to offer.
"Those entering R&D go to graduate school and earn a PhD. Did you know graduate school in chemistry is entirely free? In fact, they pay you about $30,000 to attend," Young said. "They develop new solar cell technologies, create treatments for cardiovascular disease, and even cure cancer."
Young said one of his past students developed a treatment for lung cancer that previously did not have a cure.
"A student I had a decade ago impacts generations now. I love to have a tiny part of impacting people's lives," Young said.
Young also said that Nicholls offers equipment that other universities do not.
Nicholls has an instrument called the NMR Spectrometer that is used to study physical, chemical and biological properties of matter.
Young said that this machine is expensive, and students at other colleges do not get to use it until they are in their upper years of college.
At Nicholls, sophomores students have the opportunity to use it.
"I fully believe that I have some of the best students at Nicholls, and my job is to remind them what they are set out to do," Young said.