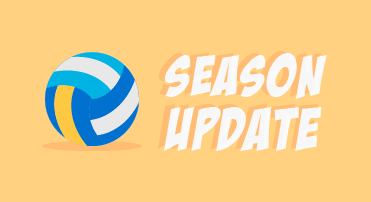 As Nicholls State University's newly-instated beach volleyball team reflects on its first tournament of the season and prepares for the next, its members are focused on improving communication and "winning the day."
The team competed in its inaugural tournament on March 1 and 2 in Covington.
Though the Colonels walked away from the UNO Beach Invitational with a 0-4 record at the hand of defeats from UNO, Spring Hill, Southern Miss and Huntingdon, volleyball Head Coach Kallie Noble said she is proud of her players' individual wins and eagerness to learn the game.
"They're very positive and outgoing and just wanting to be good and wanting to win," Noble said. "We had some individual wins, and hopefully, going into next weekend, we'll be able to get a few more."
Kylie Lockhart, a pre-engineering freshman from Friendswood, Texas, said that she and her teammates adapted to the sand quickly as they made their transition
However, Noble, Lockhart and Emily Venable, a pre-med junior from Gonzales, stressed the importance of improving communication during games.
Noble said the team had only been practicing in the sand for two weeks before its first tournament.
The Athletics Department formally announced the addition of a beach volleyball program to the university back in January and named Noble to the vacant head coaching position that was left behind due to previous head coach Jay Van Vark's resignation following his placement on administrative leave.
When Noble arrived, she knew the tone she wanted to set for the volleyball program. She discussed an all-encompassing "championship experience."
"You have to win the day and have a winning experience, just because they haven't had a lot of success in recent years, so each day we talk about winning the day, and some days it's winning on the court. Some days it's a kid getting an A on their test in the classroom," Noble said.
Along with the major change from an indoor, hardwood court to an outdoor, sand court, beach volleyball boasts other noticeable differences from indoor. For example, players compete in pairs as opposed to having six people on the court, and the size of the court is different.
Noble said indoor volleyball focuses more on power plays, while beach volleyball centers on shots and being strategic.
Lockhart and Venable have noticed differences of their own. For a start, they now have to adjust to the elements, including the heat, cold weather, rain and wind. In addition, they have taken note of ways that their beach volleyball experience will translate to their indoor experience.
"It really does translate, especially whenever you read in indoor, you can read the hitters. It's going to translate to indoor. Reading in outdoor translates to indoor," Venable said.
The transition has also required the players to have new responsibilities on the court, which they said they have loved.
"We have to do everything now. We can't just pass anymore, so now we have to swing and set [and] block," Lockhart said.
Having only been at Nicholls for a month, Noble said she watched her players take ownership of their team quickly. Ultimately, her role has been to give them guidance and assist them in their pairs.
Venable said they have helped to set the tone of the season by accepting where they are at and knowing what they need to do to move forward. The players hope to continue building the confidence they are developing on the sand and to improve their court awareness.
In the long run, their ambition is clear-cut.
"Having fun, learning volleyball and getting better," Venable said. "And winning."
The Colonels are set to compete in the ULM Bayou Bash on March 22 and 23, with two games each against ULM and Texas A&M-Kingsville.