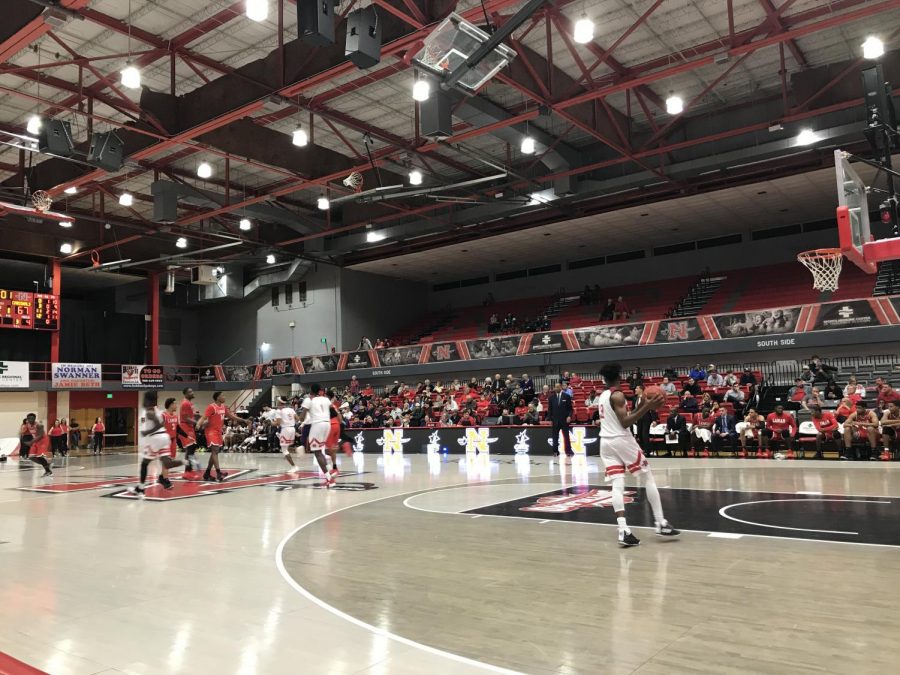 Men's and women's track and field teams head to Birmingham
The women's and reinstated men's track teams are set to compete in the Stamford Open in Birmingham, Ala., on Feb. 8 and 9 following a promising showing at the LSU Bayou Bengal in Baton Rouge on Feb. 1.
At Friday's meet, Junior Maerys Joseph ran a personal-best 58.06 seconds in the women's 400m, while redshirt senior Miguel Harris ran 23.58 seconds in the men's 200m.
Men's basketball team meets UNO for the first time in the season
The men's basketball team will look to snap a five-game losing streak with a win over the University of New Orleans on Feb. 9. Tip-off is set for 4:15 p.m.
The team's undefeated home record broke with a 90-69 loss to Lamar on Jan. 30. The Colonels also fell to Southeastern on Feb. 2 with a final score of 91-70.
Barrios looks to add to scoring record
The women's basketball team will face UNO in New Orleans on Feb. 9 at 2 p.m.
The Colonels are coming off of a 73-66 win over Southeastern on Feb. 2, during which senior guard Cassidy Barrios broke Nicholls women's basketball's all-time scoring record.
The team fell 78-65 to Southland Conference competitor Lamar on Jan. 30.
Men's and women's tennis teams compete at home
On Feb. 9, the women's and men's tennis teams will play against Prairie View A&M at the Colonel Tennis Complex at 10:30 a.m. and 1:30 p.m., respectively.
The men's team fell to Samford 4-1 on Feb. 3 in Birmingham, Ala., while the women's team fell 4-0.
Softball opens season at the Lion Classic
After finishing 40-15 last season and winning the SLC title, the women's softball team will begin its 2019 campaign against Southern Illinois on Feb. 8 at the Lion Classic in Hammond.
The Colonels are also set to face San Jose State and Northern Illinois in the tournament.