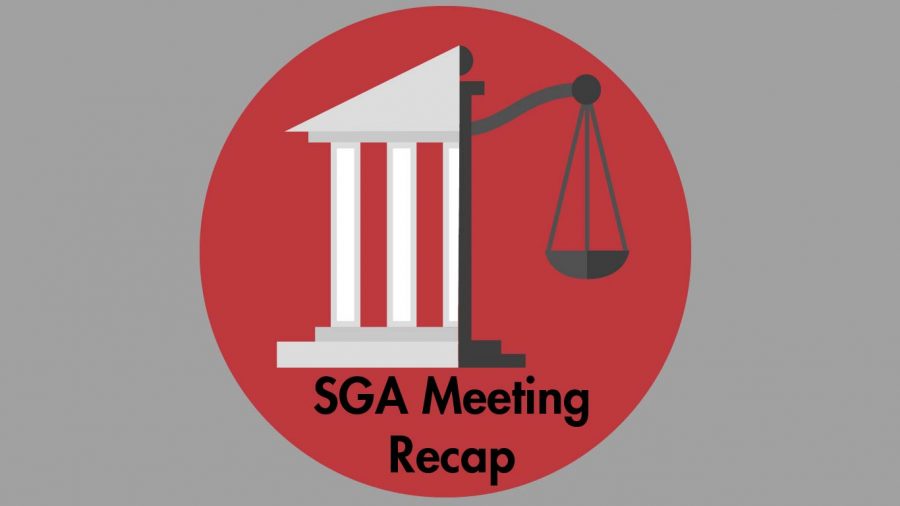 Jessica Mouton
In the midst of another budget crises threatening cuts to TOPS in Louisiana, members of the Student Government Association are advocating for higher education.
At the organization's meeting yesterday afternoon, president Tommy Thibodeaux and vice president Austin Wendt discussed their efforts in reaching out to government officials regarding potential budget cuts.
"We've been really advocating for the state to put higher education…first in a lot of things," Wendt said.
A member of the Council of Student Body Presidents (COSBP), Thibodeaux recently joined the other members of COSBP in writing a resolution to address the budgetary issues surrounding higher education in Louisiana.
The resolution addressed the fact that funding for colleges and universities in Louisiana has been cut more than that of any other state, that over 50,000 students benefit from TOPS and would have to find alternate means of funding if budget cuts come about and that long-term sustainability is necessary.
"[The resolution] was sent to the governor's office [and] to every legislator in the state of Louisiana. They all received this," Thibodeaux said.
Wendt attended both a meeting with Governor John Bel Edwards and a legislative roundtable with university officials. At those meetings, he discussed pay raises for educators, the necessity of state-of-the-art buildings on campuses and the importance of higher education.
Wendt said he believes the fact that students pay 80% of Nicholls' operating budget is problematic.
"Students fund almost 80% of the operating budget here at Nicholls State University, and that's ridiculous for a public institution to almost operate as a sole private institution, and I think that's just
wrong," Wendt said.
Regardless of looming concerns, Thibodeaux said there is a sense of positivity surrounding the matter.
"A lot of the different people we're talking to–the representatives, the legislators–they've been positive. No one wants to cut higher education," Thibodeaux said. "For the very first time, we're hopeful that's something that will get done. It's very possible that it may not happen, but it's very possible and hopeful [it will happen], so things are looking good."
Additionally, at the meeting, Wendt discussed the results of the recent poll regarding student opinions of a proposed free period during the day. Of the close to 800 students that participated in the poll, 523 voted in favor of the common hour and 283 voted against it, resulting in 64.89% of students being in favor of the free period. The proposal will now move forward to administration.
SGA approved the appointment of a new social media specialist, as well as 11 new senators to the organization: two election commission members, four senators of arts and sciences, two senators-at-
large, two education senators and a business administration senator.
The organization also passed a motion to sponsor 10 tickets for students to attend the Women's History Month Luncheon, and tabled a motion to send the addition of term limits for executive board members to a student vote.