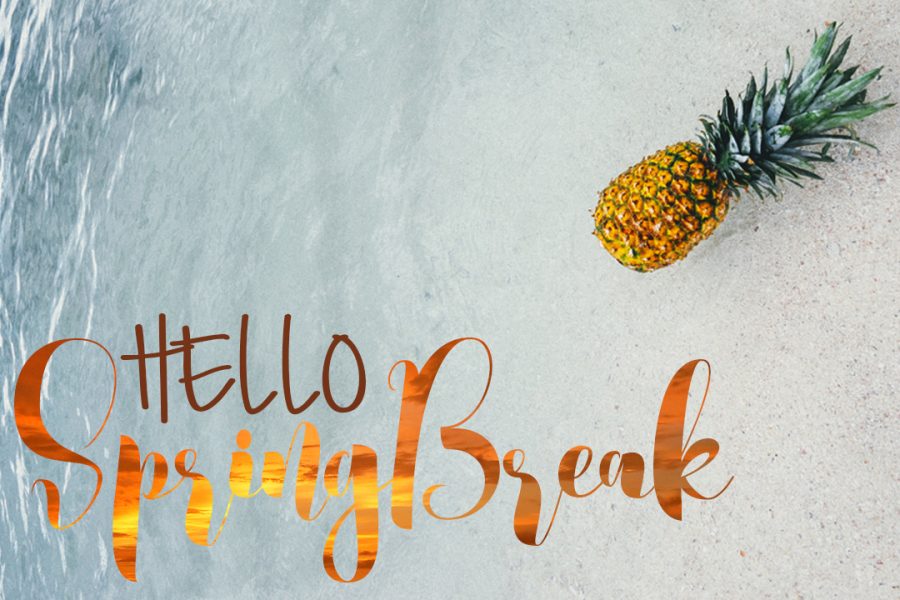 Angelle Gaspard
Spring Break is the most wonderful time of the spring semester for college students. After spending the past two months cramming for tests and averaging one mental breakdown a week, it's time we get the break we deserve.
Sleep
I am recommending every student get at least eight hours of sleep daily while on spring break. After averaging only four-five hours of sleep for the past two months, everyone's bodies deserve the rest. Spoil yourself, go to bed at eight or sleep until noon and be sure to turn off all your alarms.
Do absolutely nothing
Between school, work, extracurricular activities and everything else students do, sometimes it's hard to just do absolutely nothing. I say take one day or maybe even two if you can, and do absolutely nothing. Stay in bed all day, catch up on sleep or binge watch the newest Netflix series everyone is talking about. Trust me it is okay to take one day off, we deserve it.
Catch up with friends and family
With all the studying and homework we have to do, it can be hard to find time to stay caught up with friends and family. There have been times where I'd go almost an entire day without talking to anyone. We get so distracted by everything else that we forget about the people around us. Take time during spring break to drive home and spend the day with family or plan a day to hang out with friends. Before you know it, you'll be back in class stressing once again.
Study
Its spring break, but finals week is around the corner. As much as we would like to throw our books into the trunk of our cars or in the back of our closets, we can't. It's tempting to neglect all your school work and the responsibilities that come with it, but stay on top of your school work even while on break. I'm not saying spend all break studying because let's be real, that's not going to happen. Take about 30 – 60 minutes a day to study your material so you don't fall behind.
Make the most out of your time
We are only young once, and we only have so many spring breaks before the real-world hits us after graduation. After college, spring break will never be the same. Plan a trip to the beach with friends, go to the zoo or go to parties. Do all of the things you can't do during the semester…just make sure it's legal.
The beauty about spring break is that it's the last checkpoint before the end of the semester. We're close to the finish line so hang in there. It'll be worth it.