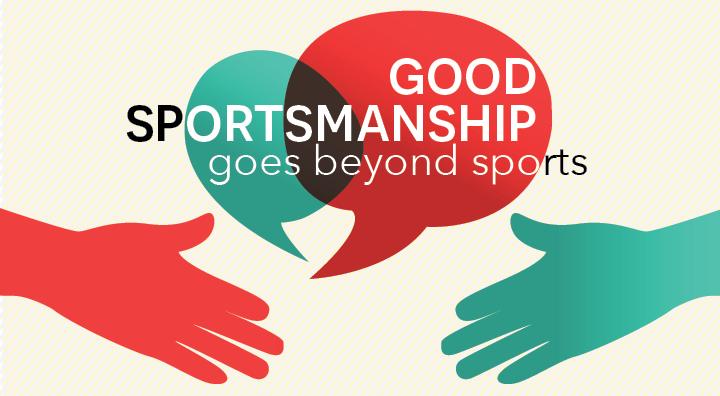 Good sportsmanship is a valuable trait that plays an important role both within sports and in every day social life.
Sports provide fair competition and physical activity but they also foster the development of important social skills that can be carried over into many areas of life beyond the sport itself.
The values that define good sportsmanship are the same values that are essential to mature behavior in other contexts as well. Some of these include respect for authority, kindness towards others, adherence to rules, and fair play. Athletes who display bad sportsmanship during a game by disrespecting opponents or referees can be seen as bad sports both on the field and off the field. Although good sportsmanship is typically associated with players on a field or court competing in their sport, being a "good sport" is something recognizable within non-sport-specific social settings as well.
With this being said, it is important for young athletes to understand and practice good sportsmanship because what they learn about etiquette and respect through sports can translate into other areas of their lives. Sports are forms of social engagement that are shaped by various behavioral rules and expectations. When we take a closer look at how social norms define both a good sport on the field and a good member of a functioning society, there are many similarities.
Sports are a deep part of American culture and although sportsmanship is a value in itself, it is tied to many other values such as respect, kindness, honesty, and fairness which are important traits for not only athletes to possess, but for all members of society. Sports play a huge role in society because they provide a platform for the socialization of individuals who work together towards a goal.
Although people can develop negative attitudes through sports and believe that winning is the only thing that matters, through the practice of good sportsmanship, the sport becomes more enjoyable for all who participate and in the bigger picture.